Event Security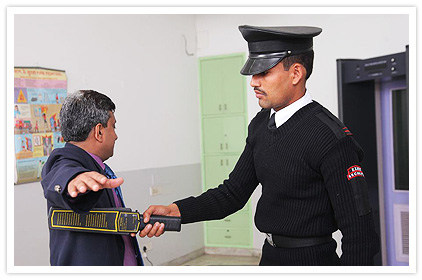 Elite specialize in providing comprehensive security cover starting from the planning stage of any event. We assess the threat perception, critically study the venue location and the associated security concerns, traffic management, liaison with police, give immense importance to contingency plans, Fire & First Aid assistance, provide escort services and also have ability to provide unarmed Combat (UAC) trained persons for any assert protection as also PSOs (Ex-NSG/SPG/State Police Commando's) with arms on need based requirements.
Security & Pre Audits: Our team provides its services to study the established Security Systems, policies being imposed by clients. We help in the process to ensure loss prevention and give report/s to the client on compliance of existing policies. Fire professionals at Elite check on the efficacy of the system installed at any site and ensure that lay out processes for training and maintenance are adhered to MIS reports are accordingly given to the respective clients.
Consultancy: Besides auditing existing process system and equipments, Elite through its dedicated team of experienced security safety fire professionals, help organizations plan for any contingencies related to security and safety. Associations be it for existing establishment or new projects helps in recommending our clients by right mix of technology and human capital. Our security, safety and fire experts study the existing system and equipment (if any), analyze their efficacy and thereafter give our recommendation for existing establishments or provide comprehensive plan for new projects by giving :-
Integrated System Design, having the most suitable and cost effective combination of technology, equipment and manned Guarding.
Give recommendation on future risk management
Provide detailed threat perception related to any client over business and external security environment.
Provide client/s with necessary MIS reports to be taken and audited within internally or externally to ensure loss prevention.
Help set bespoke Security policies for clients across different sectors.
Safety & Security Equipments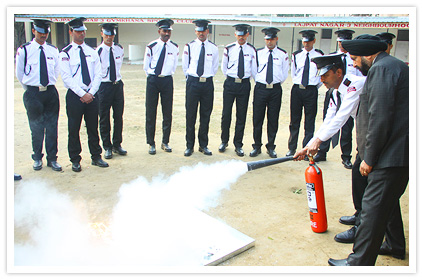 Our equipment division installs and maintains a vast cross section of need based gadgets/equipment across all sectors, be it Corporate, Industry, Residential, Hospitality, Retail etc.
Verification Services: Under this vertical, we provide background verification services to help reduce risk of ill-intention hiring by any organization. Pre & Post employment screening helps clients to hire good candidates with clean credentials only. Elite also provides address verifications, referral checks, qualification, educational verification and help in police verification.
Transport Management & Pick-up/Drop: – Elite has over the year gained core expertise in providing key personnel to help the client in managing its fleet used for pickup and drop of employees. Elite having on hand experience in providing security personnel to BPO industry since its inception in India, has the ability to provide professionals experienced in assisting the clients team to manage the transport desk, Plan routes, monitor cabs, monitor GPS, Control Panels, check all cabs and filtering as per checklist, performs breath analyzer test on driver. Train personnel on counter specific in route contingencies related to accidents, eve teasing, rash/driving, route-map, late night travel, road rage etc. Elite also has a dedicated pool of Security guards with core experience in pickup & drop services.
Security Training & Skill Development: Elite has an in-house training academy called 'Elite Academy for Security Training (EAST)'. EAST is duly accredited by the Security Sector Skill Development Council (SSSDC) and imparts training to internal & external candidates as syllabus set as per the National Operating Standard (NOS) established by SSSDC under the aegis of National Skill Development Council (NSDC) currently EAST has branches in Delhi & Gurgaon. All Guarding personnel of ELITE are duly trained and as per NOS set by SSSDC & NSDC. All trainers at ELITE for all states & UTs where it has its foot print, are trained under the T3 Programme – Train The Trainer conducted by SSSDC and are duly certified.
IDEAL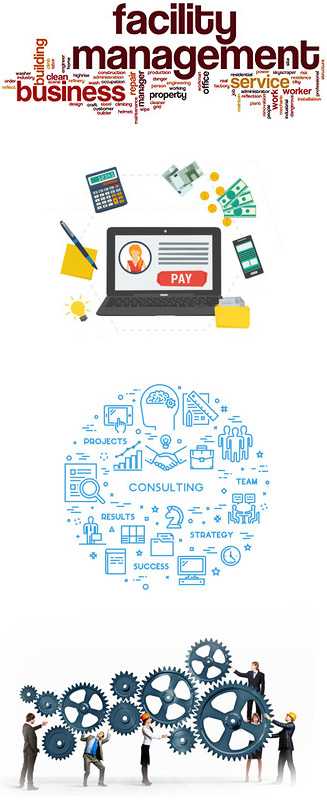 Facility Management: – Under the brand name 'Svachcha', Ideal provides manual and mechanized cleaning services besides providing soft services personnel. Besides cleaning services under the facility management vertical, we provide the following outsourced for
Electrical Maintenance
Lift Management
Telephone & EPABX Systems
Facility Supervisors
Parking Management
Payroll Management :- Our HR team help prepare/document/disburse wages to clients for its employees and also keep records up dated for compliances and keep requisite backups.
HR Consultancy & Compliance Service :- Ideal being an off shoot of Elite which has over 25 years of experience in labour intensive industry, has vast experience at its disposal for HR consultancy for standup/organizations. Besides helping establish HR policies for such organization, Ideal offers its services to manage the HR compliance like ESI, PF Leave Management, and Gratuity etc. across all sectors. Ideal also assists its clients in various audits by internal and external auditors as also by statutory compliance inspection by Government bodies.
Temp Staffing and Contract Labour: – Ideal provides Outsourced Fixed Term Contract Staff (FTC's) and Contract Labour e.g loader etc to various clients. Besides Client specific FTC's Ideal provides the following outsourced staff.
Receptionist
Office Assistants
Delivery Staff
Pantry Staff
ITI trained staff etc